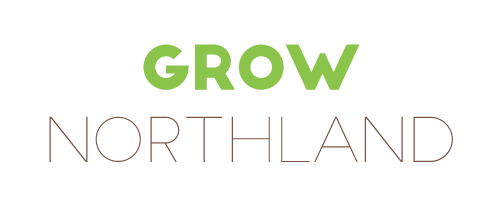 Examples of Work we can undertake:
Large scale Riparian Planting (and fencing if required)

General labour – repair and maintenance

General clean-ups

River and Coastal stabilisation

We can also source Manuka, Cabbage trees and flax at wholesale prices.
Based on a successful model
This project is modelled on the successful Raglan initiative "Whaingaroa Harbourcare" that has been operating for approx. 20 years.
The results have been amazing – since 1995 1.2 million native trees have been planted along streams and harbour edges within the Whaingaroa catchment in Raglan.
For more information about Grow Northland
P: 09 408 1092 F: 09 408 3825
For more information about Whaingaroa Harbourcare check out their website harbourcare.co.nz
"More trees planted beside waterways means cleaner water in streams, which creates cleaner water in harbours."